August 15th 2013,
Dial
360 pages, E-book
Personal Copy
First in the Between Series
Finished on Oct 28th 2013
Young Adult Fiction
Nothing much exciting rolls through Violet White's sleepy, seaside town… until River West comes along. River rents the guest house behind Violet's crumbling estate, and as eerie, grim things start to happen, Violet begins to wonder about the boy living in her backyard.





Is River just a crooked-smiling liar with pretty eyes and a mysterious past? Or could he be something more?





Violet's grandmother always warned her about the Devil, but she never said he could be a dark-haired boy who takes naps in the sun, who likes coffee, who kisses you in a cemetery... who makes you want to kiss back.





Violet's already so knee-deep in love, she can't see straight. And that's just how River likes it.





Blending faded decadence and the thrilling dread of gothic horror, April Genevieve Tucholke weaves a dreamy, twisting contemporary romance, as gorgeously told as it is terrifying—a debut to watch.
This book was the furthest thing from scary. I mean seriously. Not. Scary.
Pretty boring. And the only character I actually liked was a minor character that was a small child. The other characters I found unrealistic, idiotic, and elitist.
"I can't get a job. I come from old money you have to run through it all and then drink yourself to death in a gutter. Getting a job isn't allowed."
The only thing that was scary in this entire book was the view the main character had on relationships. She tells a story of a woman being in unrequited love with a man and when she dies they find the body of the man has been decomposing in her bed for years. Instead of thinking this is insane she says.
"I know it's supposed to be a horror story, but I always thought it beautiful. She really loved that man."
That's not love. Love is wanting that person to be happy even if the decisions they make don't make you happy. That is obsessiveness to the point of insanity.
Her own love life isn't any better. Seriously, this book makes Twilight seem like a completely healthy relationship.
The author was trying to make this a gothic novel and in doing so she simply made it seem outdated and odd. Seriously the book is
reminiscent
of an old American Idol audition.
So yeah. This was a complete miss for me.
I only finished this book because it was book of the month for Book BFF's.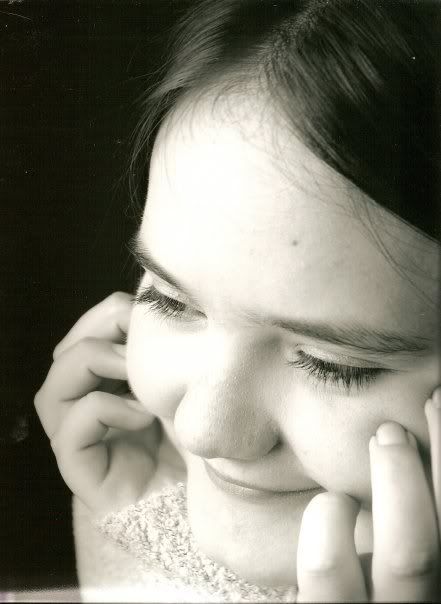 Rie (@missiontoread)
Wife, technophile, bibliophile, and student who obsesses over the latest gadget and political drama. I read compulsively. It's an addiction really..