June 18th 2013,
William Morrow Books
181 pages, E-book
Personal Copy
Adult Fiction
Sussex, England. A middle-aged man returns to his childhood home to attend a funeral. Although the house he lived in is long gone, he is drawn to the farm at the end of the road, where, when he was seven, he encountered a most remarkable girl, Lettie Hempstock, and her mother and grandmother. He hasn't thought of Lettie in decades, and yet as he sits by the pond (a pond that she'd claimed was an ocean) behind the ramshackle old farmhouse, the unremembered past comes flooding back. And it is a past too strange, too frightening, too dangerous to have happened to anyone, let alone a small boy.

Forty years earlier, a man committed suicide in a stolen car at this farm at the end of the road. Like a fuse on a firework, his death lit a touchpaper and resonated in unimaginable ways. The darkness was unleashed, something scary and thoroughly incomprehensible to a little boy. And Lettie—magical, comforting, wise beyond her years—promised to protect him, no matter what.

A groundbreaking work from a master, The Ocean at the End of the Lane is told with a rare understanding of all that makes us human, and shows the power of stories to reveal and shelter us from the darkness inside and out. It is a stirring, terrifying, and elegiac fable as delicate as a butterfly's wing and as menacing as a knife in the dark.
Favorite Lines:
"Grown-ups don't look like grown-ups on the inside either. Outside, they're big and thoughtless and they always know what they're doing. Inside, they look just like they always have. Like they did when they were your age. Truth is, there aren't any grown-ups. Not one, in the whole wide world."
---
"I do not miss childhood, but I do miss the way I took pleasure in small things, even as greater things crumbled. I could not control the world I was in, could not walk away from the things or people or moments that hurt, but I took joy in the things that made me happy."
Opinion:
Honestly, I'm not sure how I feel about this book. I enjoyed it and yet I didn't. I felt like the writing was too stiff, but then again it wasn't. The only thing I know is it left me homesick and nostalgic for a place far far away and a place I can never go again.
That place is childhood. You know that deep warmth within as a child that you never truly get to as an adult? A place where even if there are great evils in the world, someone will take care of them. Even if they hurt me they don't matter because in the end good will triumph evil and everything makes perfect sense. And there is nothing to fear except shadows that don't really matter.
It was full of wisdom. A wisdom of an older man looking back on what his life was and realizing how everything came together to be where he was. It was perhaps too nostalgic in its ways, but again sometimes its good to be full of nostalgia.
It's not a fast past book to be demolished in a few bite fulls, but a long slow dinner to be savored (even if it is only over 100 pages). A heavy meal that sets with you and makes you slightly uncomfortable as a reminder to be think back upon it and reflect in order to change who you were when you began the book.
It says
"A story only matters, I suspect, to the extent that the people in the story change. But I was seven when all of these things happened, and I was the same person at the end of it that I was at the beginning, wasn't I? So was everyone else. People don't change."
But this a story to carry with you and help you see the world in a different light, and if your perceptions change don't you along with them?
I'm not going to rate this book. It's not a book that one should rate. It simply is, what it is.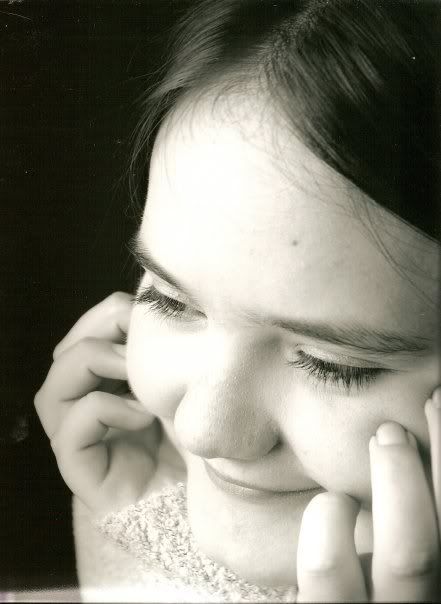 Rie
(@
missiontoread
)
Wife, technophile, bibliophile, and student who obsesses over the latest gadget and political drama. I read compulsively. It's an addiction really..