October 1st 2013, Amulet Books
320 pages, ARC copy
Received from Publisher
Contemporary
Young Adult
Rebecca Blue is a rebel with an attitude whose life is changed by a chance encounter with a soon-to-be dead girl. Rebel (as she's known) decides to complete the dead girl's bucket list to prove that choice, not chance, controls her fate. In doing so, she unexpectedly opens her mind and heart to a world she once dismissed—a world of friendships, family, and faith. With a shaken sense of self, she must reevaluate her loner philosophy—particularly when she falls for Nate, the golden boy do-gooder who never looks out for himself. Perfect for fans of Jay Asher's blockbuster hit Thirteen Reasons Why, Coriell's second novel features her sharp, engaging voice along with realistic drama and unforgettable characters.
Cover Review:
The eyes within the letters staring back at you are sorta creepy and out of place, but overall I like this cover quite a bit.
Opinion:
I got this book out of the blue (haha, I'm punny). My husband brought the mail from the P.O. Box home with him today and within it was a package I wasn't expecting. Random mail has a way of being very odd or very good, so I'm usually wary with books I'm not expecting. This was one of those very good times.
AJ, my husband, sat down to do computer work with baseball in the background, left to my own devices I started thumbing through Goodbye, Rebel Blue and was getting those "Are you demented?" looks within a couple of seconds. Rebel is hilarious and witty with tons of snark keeping people away from her. She is incredibly relatable of a character for me. She feels like she doesn't fit anywhere and that she is a massive screw up.
Rebel broke my heart many times throughout this book, but in the end I loved her and this book. My only issue was at times this book was slow, but I finished the book within a couple hours. So even with it's slow parts it was a pretty quick read. The slowness of this book may be attributed to the fact that most of the book takes place within Rebel's head as she comes to grip with her past and finding a place she belongs in the present.
Rating:
4/5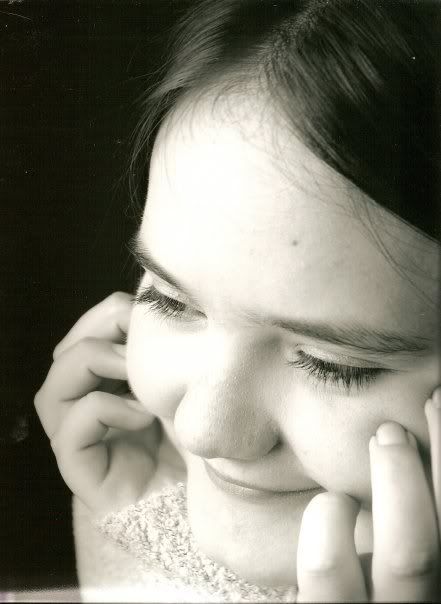 Rie
(@
missiontoread
)
Wife, technophile, bibliophile, and student who obsesses over the latest gadget and political drama. I read compulsively. It's an addiction really..