August 14th 2008, Bantam
493 pages, Kindle Version
First in Dark Swan Series
Read on August, 9th 2013
Adult Fiction
Just typical. No love life to speak of for months, then all at once, every horny creature in the Otherworld wants to get in your pants. . .





Eugenie Markham is a powerful shaman who does a brisk trade banishing spirits and fey who cross into the mortal world. Mercenary, yes, but a girl's got to eat. Her most recent case, however, is enough to ruin her appetite. Hired to find a teenager who has been taken to the Otherworld, Eugenie comes face to face with a startling prophecy—one that uncovers dark secrets about her past and claims that Eugenie's first-born will threaten the future of the world as she knows it.





Now Eugenie is a hot target for every ambitious demon and Otherworldy ne'er-do-well, and the ones who don't want to knock her up want her dead. Eugenie handles a Glock as smoothly as she wields a wand, but she needs some formidable allies for a job like this. She finds them in Dorian, a seductive fairy king with a taste for bondage, and Kiyo, a gorgeous shape-shifter who redefines animal attraction. But with enemies growing bolder and time running out, Eugenie realizes that the greatest danger is yet to come, and it lies in the dark powers that are stirring to life within her...
Cover Review:
None of the covers on Goodreads are large size and all the page numbers are completely screwed up. I really like this cover from the standpoint of it having to do with the story. Every element of the cover has something to do with the story which makes me like it, but I don't love how dull the colors are in most of the covers.
Favorite Lines:
"I mean how strange is that we bring plant sex organs to people we're attracted to? What's up with that? It's a weird sign of affection."
"Eugenie, my sweet,
your
outraged protests are adorable, but they only continue to slow us down. If you want me to help you, then let me. If you don't, then take me to one of those places where human women wear revealing clothing and quickly lose their virtue through alcohol."
Opinion:
I was wanting something Fae related and BookBFF Angela told me to get this one for like the millionth time. She had brought it up a few times, but I didn't really take it as "This book is amazing. Read it RIGHT EFFING NOW!" Sometimes you have to be blunt with me for me to get the point. My review is primarily going to be the many exclamations I made to my lovely chicas while reading it.
"What kind of name is Eugenie? It's a horrible stupid name."
"OMG! Why did no one tell me how absolutely fantastic Dark Swan is? OMG! I'm in love so far! Eugenie (which is still a dumb name) is everything I in characters and she has outlooks on life that are exactly the same as mine. I'm in love! Swoon!"
"Sometimes the characters authors create tell you exactly who they are and I absolutely adore Eugenie. She's my kind of girl. Honesty is more important than manners, intelligence and education leads to logical reasoning out of moral issues and being alone is infinitely easier than all the games. I want to be besties with Richelle Mead!"
I only had a couple of issues with this book. In both her that I have read (Gameboard of the Gods, Storm Born) adult series though she has them meet the love interest, have sex right away and then find out about him which is sorta annoying. Aspects of the story are predictable in ways it's Eugenie doesn't immediately put together.
If you can't tell, I loved this book and everyone that hasn't read it should "GO PICK IT UP RIGHT EFFING NOW!" See blunt. :D
Rating:
5/5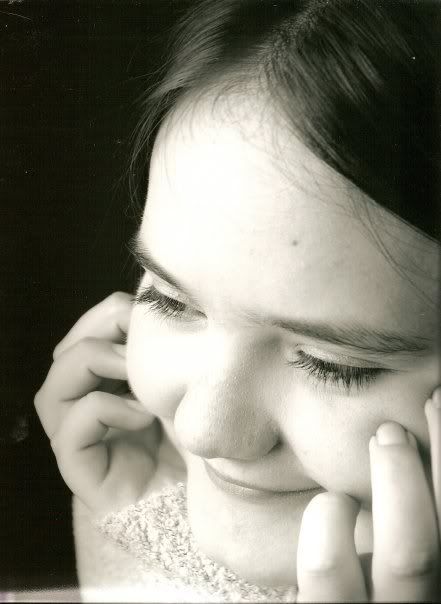 Rie
(@
missiontoread
)
Wife, technophile, bibliophile, and student who obsesses over the latest gadget and political drama. I read compulsively. It's an addiction really..