March 6th 2012, Ace
293 pages, Kindle Edition
Third in Alpha Omega Series
Read August 7th, 2013
Adult Fiction
Patricia Briggs, the #1 "New York Times" bestselling author of the Mercy Thompson novels, "always enchants her readers." (Lynn Viehl, "New York Times" bestselling author) Now her Alpha and Omega series-set in a world of shifting shapes, loyalty, and passion- brings werewolves out of the darkness and into a society where fear and prejudice could make the hunters prey...

They say opposites attract. And in the case of werewolves Anna Latham and Charles Cornick, they mate. The son-and enforcer-of the leader of the North American werewolves, Charles is a dominant alpha. While Anna, an omega, has the rare ability to calm others of her kind.

Now that the werewolves have revealed themselves to humans, they can't afford any bad publicity. Infractions that could have been overlooked in the past must now be punished, and the strain of doing his father's dirty work is taking a toll on Charles.

Nevertheless, Charles and Anna are sent to Boston, when the FBI requests the pack's help on a local serial killer case. They quickly realize that not only the last two victims were werewolves-all of them were. Someone is targeting their kind. And now Anna and Charles have put themselves right in the killer's sights...
Cover Review:
All of Patricia Briggs covers are dreadful. For some reason the characters on the front of all her books are ugly. I don't know what it is about their faces, but they just seem wrong. I hate them and if I didn't know how absolutely fantastic Patricia Briggs it's unlikely that I would pick up her books based on the covers alone.
Favorite Lines:
"Not yet." Anna said affably. "My father says that government unchecked is like a snowball; you can always count on it getting bigger and gathering more power."
"Never accept the blame for what evil people do. We are all responsible for our own actions."
Opinion:
Alpha and Omega series is one of my favorite adult series and this one surely didn't disappoint. I fell in love with the characters even more than I already was. I love to see established relationships in books and Patricia Briggs does this in a way that most paranormal romance/Urban Fantasy can't compete with.
Anna is a strong a courageous mate to Charles and doesn't ever back down when he's in trouble. This trait is hugely important in the storyline of Fair Game and Patricia shows she can definitely relate to this aspect of adulthood. Patricia is an old history major and this constantly lends to having little snippets of rich history thrown in to make the story even deeper and well rounded. I wish she'd write a book purely about the fae so badly, because she creates their world with rich descriptions and full of life that I'd love to see more of.
Charles is such a good mate. He loves Anna with a deep and unyielding passion, which makes for some incredibly good scenes between the two. They know the boring bliss of contented with
their relationships and he is willing to put everything aside to focus on Anna. Their relationship is one of the best constructed relationships.
The action is always fantastic in Patricia Briggs stories. It's a steady quick plot, with plenty of time to focus on character development. The action at the ending of this story left
me salivating for more.
Rating:
4/5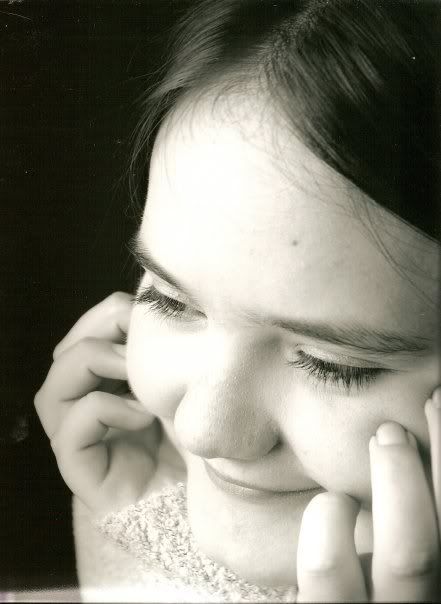 Rie
(@
missiontoread
)
Wife, technophile, bibliophile, and student who obsesses over the latest gadget and political drama. I read compulsively. It's an addiction really..