September 28th 2010, Pocket Books
389 pages, Paperback
Purchased from
Amazon
Third in Elemental Assassin Series
Adult Fiction
What kind of assassin works pro bono?

It's hard to be a badass assassin when a giant is beating the crap out of you. Luckily, I never let pride get in the way of my work. My current mission is personal: annihilate Mab Monroe, the Fire elemental who murdered my family. Which means protecting my identity, even if I have to conceal my powerful Stone and Ice magic when I need it most.

To the public, I'm Gin Blanco, owner of Ashland's best barbecue joint. To my friends, I'm the Spider, retired assassin. I still do favors on the side. Like ridding a vampire friend of her oversized stalker—Mab's right-hand goon who almost got me dead with his massive fists.

At least irresistible Owen Grayson is on my side. The man knows too much about me, but I'll take my chances. Then there's Detective Bria Coolidge, one of Ashland's finest. Until recently, I thought my baby sister was dead. She probably thinks the same about me. Little does she know, I'm a cold-blooded killer . . . who is about to save her life.
Opinion:


OMG! These simply keep getting better. This is one of my 3 favorite series (other included:
Mercy Thompson
and
Night Huntress
) and Jennifer Estep does not disappoint in the third book within this amazing series. Seriously guys, it's amazing you should be reading it, like right now….
I did get incredibly annoyed simply because I couldn't read this book as fast as I wanted to. There are threads that run through this story that I wanted to know right then. Gin goes after the head security of the baddest woman in town, Mab, after her friend Roslyn starts getting stalked and sexually harassed by the giant.


Finn is such a good big brother to Gin. He is a charmingly adorable sleazeball, but always has her best interests at heart. Sophia and Jo-Jo are great allies, but Roslyn is kinda annoying. She wants protected from the giant, but refuses to what Gin tells her to do and usually does the direct opposite making everyone even more unsafe than if she would simply freaking LISTEN!!!


I'm looking forward to seeing more of Owen. He's not judgmental (unlike her former beau) and likes to play the knight in shining armor.


There is action from the very first page, and even though it's a longer book it seemed too short. Luckily, I have the next one ready to be read. (I actually couldn't wait to start the next book so I read it before writing this review, that review will be up on Thursday!)


Rating:
5/5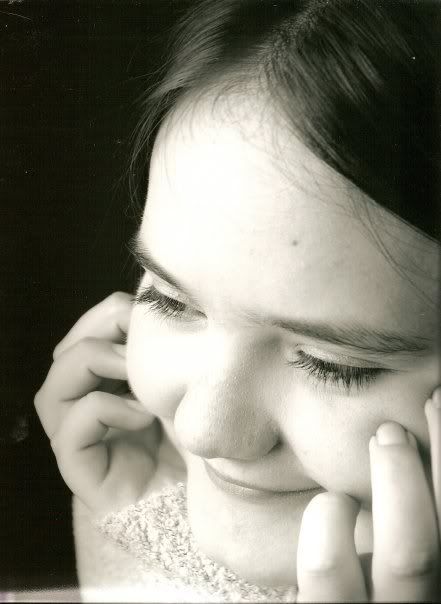 Rie
(@
missiontoread
)
Wife, technophile, bibliophile, and student who obsesses over the latest gadget and political drama. I read compulsively. It's an addiction really.