April 26th 2011, Pocket
357 pages, Paperback
Purchased from
Amazon
Fourth in Elemental Assassin Series
Adult Fiction
I'd rather face a dozen lethal assassins any night than deal with something as tricky, convoluted, and fragile as my feelings.

But here I am. Gin Blanco, the semi-retired assassin known as the Spider. Hovering outside sexy businessman Owen Grayson's front door like a nervous teenage girl. One thing I like about Owen: he doesn't shy away from my past—or my present. And right now I have a bull's-eye on my forehead.

Cold-blooded Fire elemental Mab Monroe has hired one of the smartest assassins in the business to trap me. Elektra LaFleur is skilled and efficient, with deadly electrical elemental magic as potent as my own Ice and Stone powers. Which means there's a fifty-fifty chance one of us won't survive this battle. I intend to kill LaFleur—or die trying—because Mab wants the assassin to take out my baby sister, Detective Bria Coolidge, too.

The only problem is, Bria has no idea I'm her long-lost sibling . . . or that I'm the murderer she's been chasing through Ashland for weeks. And what Bria doesn't know just might get us both dead. . . .
Opinion:


I seriously could not wait to write a review of Venom before staring this one. I read this book in one day, while my husband was home. I seriously never read when the hubs is home, but I simply couldn't wait. Gah, I love this series so much!


This book was certainly more explosive than any of the prior books in both literal explosions and emotional ones. Gin is certainly emotionally maturing and that is more apparent in this book than any of the prior books.

The case in this book is infinitely more intriguing to me than the prior book's Roslyn case. I have a HUGE soft spot for children and this little girl was so amazingly courageous. LeFleur's powers were interesting and I completely and utterly hated her from moment one. Honestly, she felt more fleshed out as a character than the main villain of these books, Mab.


One issue I had with this book was the constant reiterations of the same phrases, in particular "gin joint" and "get dead" (which is actually also used in the blurb). OMG! How many times can you say the same phrase? Seriously, in a serious moment Gin's internal dialogue should be "He could die" or any other grammatically correct alternatives to this. "Get dead" is fine if the scene is sassy and she's spouting off, but does every single mention of dying have to be "get dead"?


This book was only something like 40 pages shorter than Venom, but felt like such a quick read that I would have had said it was half the size. I'll be reading the rest in the coming weeks, since I went on a mega shopping spree for books last week and bought the rest in the series, but I'll probably stagger reviews a bit more.


Rating:
4/5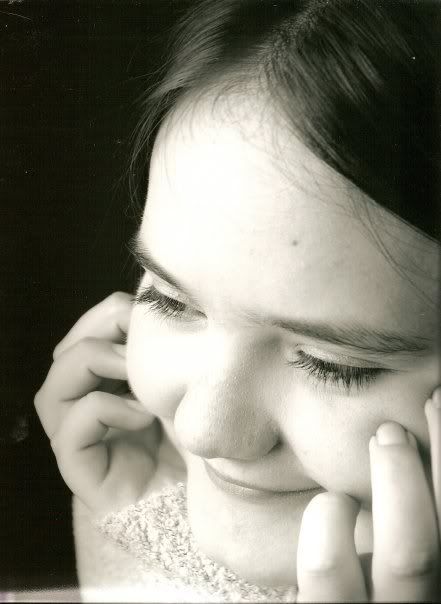 Rie
(@
missiontoread
)
Wife, technophile, bibliophile, and student who obsesses over the latest gadget and political drama. I read compulsively. It's an addiction really.