This is a Naughty Side review meant for those over 18.
February 9th 2013, Riptide Publishing
95 pages
, E-book
Recieved from Netgalley
One of Kinky Cupid Universe
Adult Erotic Fiction

Experienced dominant Marcus has a stalker. On the plus side, the boy following him around his local leather club is gorgeous and a self-professed submissive. Unfortunately, he's also inexperienced, bratty, and liable to drive Marcus insane within his incessant chatter and questions.

Bret Daniels fell head over heels with Marcus the moment he first saw him. He's willing to do whatever it takes to get Marcus's attention and prove his worth as a submissive. He might not be a traditional sub, but he knows he has a lot to offer a dom who can handle his quirks.

When Marcus gives in and agrees to do a scene with Bret, sparks fly. One scene quickly becomes another, and another. But will it be a case of once a brat, always a brat? Bret intends to prove to Marcus that—expectations and experiences aside—he deserves his master's collar.

This title is part of the Kinky Cupid universe.
Cover Review:

Not a great cover, but most e-books don't have great covers.
Opinion:

This short book is simply a string of sexual scenes interspersed with feelings that seemingly come out of nowhere. There is little communication, almost instant commitment and love without any building of a relationship on anything other than sex.
If you are looking for a book with mild scenes to wet your appetite in novella form, than this is a fun read, but simply don't look for anything more substantial than that. Bret is a submissive male who is incredibly inexperienced and instantly devotes himself to one dominant, we find that he has been stalking the dominant since beginning his exploration of the scene. Marcus seems to be a dominant that has been hurt in the past, but since we don't see anything past his attraction to Bret's "brattiness" we don't know what has hurt him.
Bret is consistently referred to as a brat, but he's not really bratty so much as honest about who he is and refuses to not be himself. This honesty of Bret's is incredibly endearing and cute.
I would have liked more depth from this book, but it's sweet if instalove doesn't annoy you too much.
Rating:
3/5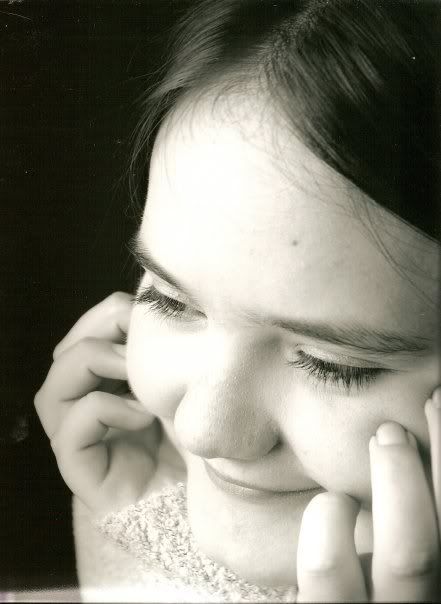 I'm a wife, student, and a dog-lover who reads when I should be folding laundry (bane of my existance), I write (rarely as academic papers consume my life), and love getting wrapped up in fiction.