January 26th 2010, Pocket Books
395 pages, Paperback
Won from
Mel's Random Reviews
First in Elemental Assassin series
Adult Fiction
Buy:
Amazon
|
Book Depository
|
IndieBound
My name is Gin, and I kill people.

They call me the Spider. I'm the most feared assassin in the South — when I'm not busy at the Pork Pit cooking up the best barbecue in Ashland. As a Stone elemental, I can hear everything from the whispers of the gravel beneath my feet to the vibrations of the soaring Appalachian Mountains above me. My Ice magic also comes in handy for making the occasional knife. But I don't use my powers on the job unless I absolutely have to. Call it professional pride.

Now that a ruthless Air elemental has double-crossed me and killed my handler, I'm out for revenge. And I'll exterminate anyone who gets in my way — good or bad. I may look hot, but I'm still one of the bad guys. Which is why I'm in trouble, since irresistibly rugged Detective Donovan Caine has agreed to help me. The last thing this coldhearted killer needs when I'm battling a magic more powerful than my own is a sexy distraction...especially when Donovan wants me dead just as much as the enemy.
Cover Review:

This is one of the best covers I've seen. It is intriguing with beautiful composition and is completely relevant to the story. There are bits and pieces of symbolism all over the cover that have huge meanings to the story.


Opinion:



As
a fan of Jennifer Estep's young adult series,
Mythos Academy
, when I saw this as one of the choices I could pick from I knew I had to get it. I predicted that I'd love it, but it would have a slow entry while character building was being done as with Mythos, but I found something much different.
Gin is lovable. Even though she's a killer with a bit of a skewed morality system that has been handed down to her from her foster father and fellow assassin. She's a bit too judgmental of others and is completely cynical, but this is completely justifiable with her past.


Two things that are never explained, but should have been are: Is magic normal? Normal only in Ashland or universally? Does everyone know about the magic? And how does Gin know what everyone is feeling? Or is she simply guessing when she tells us what other characters are feeling? This is the only aspect that threw me off. Not knowing enough about the universe that has been established.


The plot while being in constant action balanced well with character development. We truly got to know Gin, Finn, and the cop. We understood each one of their motivations even though we only saw things through Gin's POV.


I love Estep's YA, but I feel as though she truly shines in the adult genre. I loved this book so much that I had to immediately go request more from the library.

Rating: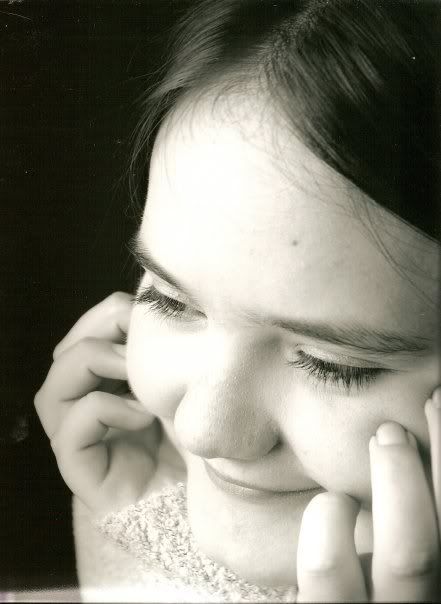 Rie (@missiontoread)
I'm a wife, student, and a dog-lover who reads when I should be folding laundry (bane of my existance), I write (rarely as academic papers consume my life), and love getting wrapped up in fiction.