January 3rd 2012, Macmillan
288 pages, ARC
Received from Publisher
First in Trylle Trilogy
Young Adult Fiction
When Wendy Everly was six-years-old, her mother was convinced she was a monster and tried to kill her. It isn't until eleven years later that Wendy finds out her mother might've been telling the truth.

With the help of Finn Holmes, Wendy finds herself in a world she never knew existed - and it's one she's not sure if she wants to be a part of.
Memorable Quote:
"But sitting there, watching them analyze every minute detail of a flippin' seating chart, I felt like a five-year-old. One who had gotten in trouble and had to sit in a very agonizing time-out." – pg. 194
Opinion:


Warning: I'm struggling to not include any spoilers, but if you hate spoilers I'd take caution in reading this review.


When I got offered Switched I was excited by the summary but as Indies have let me down in the past I wasn't sure how I felt about such a sensational indie with all the hype surrounding it. Then I began the book and within the first few pages I was completely in love with both Wendy and the mythology. I finished the book within a few hours and was clamoring for the second.


I had never read about trolls or about a secret community within our own world quite like this. It is a unique premise that delivers big.


Wendy is a sweet girl that struggles with the thought that she is evil. She looks at her brother and doesn't want to take from him even though he would give her everything. When danger turns up she is taken away from everything she knows to a place where so much is expected from her. She took way more from her real Mom than I ever would. She had to go into immediate training for her future role and didn't even really want to be there. Yet she sucked it up and went along with it.


Finn is a great guy that works for and has a close relationship with Wendy's mother. This causes complications throughout the novel and culminates in one of the best cliffhangers I've ever read. This is a cliffhanger I'm not upset about at all. I'm clamoring for the second, but I am not upset that it happened.

For once in a love triangle within YA their isn't a clear choice. I fell completely for not only Finn, but Tove as well. He is one of the most powerful of their race, but he has layers of issues and parents that are completely annoying. He is also very acceptable as a mate.


Wendy has two separate families and each want what they believe is the best for her. Wendy has a lot of expectations demanded of her no matter where she is, but Matt (her brother) will love her regardless. The relationship between her and Matt is a relationship that is rare and touching. Matt named her, saved her, and loved her from the very beginning.


I freaking LOVED this book and I'm dying for Torn. You should seriously get this book now so I can chat your ear off! Seriously LOVED it!

Rating:



a Rafflecopter giveaway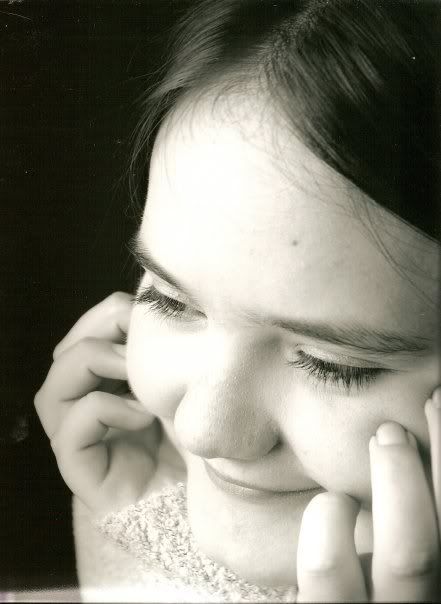 Rie
I'm a wife, student, and a dog-lover who reads when I should be folding laundry (bane of my existance), I write (rarely as academic papers consume my life), and love getting wrapped up in fiction.