May 8th 2012, HarperCollins Children's Books
400 pages, ARC
Received from Publisher
First in Hemlock series
Young Adult Fiction
Mackenzie and Amy were best friends. Until Amy was brutally murdered.

Since then, Mac's life has been turned upside down. She is being haunted by Amy in her dreams, and an extremist group called the Trackers has come to Mac's hometown of Hemlock to hunt down Amy's killer: A white werewolf.

Lupine syndrome—also known as the werewolf virus—is on the rise across the country. Many of the infected try to hide their symptoms, but bloodlust is not easy to control.

Wanting desperately to put an end to her nightmares, Mac decides to investigate Amy's murder herself. She discovers secrets lurking in the shadows of Hemlock, secrets about Amy's boyfriend, Jason, her good pal Kyle, and especially her late best friend. Mac is thrown into a maelstrom of violence and betrayal that puts her life at risk.

Kathleen Peacock's thrilling novel is the first in the Hemlock trilogy, a spellbinding urban fantasy series filled with provocative questions about prejudice, trust, lies, and love.
Opinion:
I've been reading a lot of "friendship" books lately and this one tops them all. I love the heart of the story being about the loyalty and devotion that a friendship should have, but often doesn't. Mac believes she would know everything about her best friend Amy, but a year after Amy's brutal murder she starts investigating and finds things she never knew.
Mac begins investigating due to the arrival of the Trackers. The trackers are anarchical thugs that have tattoos on the side of there neck and are basically brainless followers of the Trackers leader. They frightened, angered, and appalled me. Think KKK for the 21st century. Yeah, ignorant people that use violence to appease their fears of the unknown.
I loved Mac. She was independent, loyal, strong, and had a great sense of sarcastic humor. Mac was a great friend with one annoying overused problem. She's blind to those around her. This is the only issue I had with this book. The cliché of being completely blind.
She had a hard childhood and no parental guidance. Even though it was just her and her cousin you could tell they were a strong family unit. Mac was always ready to protect Tess and the same went for Tess. When Mac got hurt Tess was at her side.
Jason was a troubled "rich" boy. He could use the power he had from his father's money in order to accomplish great strides, yet he was drunk, uncontrollable, got people hurt while being blind to it, and got tied up with big bad. Yet, he was completely loveable. I probably fell for him a bit more than I did Kyle.
Kyle, oh adorable Kyle, he is overprotective, loving, and always gentle. He broke my heart with his I'll sacrifice so that you are safe stance.
This was
one
of my favorite books that I read for the Wicked Reads event and there were so many great ones!
Rating: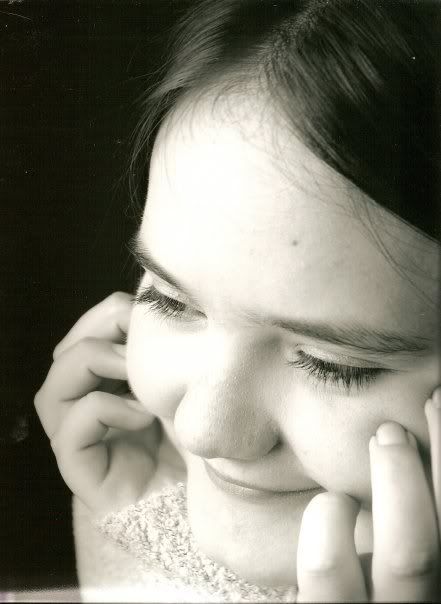 Rie
I'm a wife, student, and a dog-lover who reads when I should be folding laundry (bane of my existance), I write (rarely as academic papers consume my life), and love getting wrapped up in fiction.