December 2nd 2008, Simon and Schuster
357 pages., Paperback
Received from Publisher
First in The Black Sun's Daughter
Adult Fiction
In a world where magic walks and demons ride, you can't always play by the rules.

Jayné Heller thinks of herself as a realist, until she discovers reality isn't quite what she thought it was. When her uncle Eric is murdered, Jayné travels to Denver to settle his estate, only to learn that it's all hers -- and vaster than she ever imagined. And along with properties across the world and an inexhaustible fortune, Eric left her a legacy of a different kind: his unfinished business with a cabal of wizards known as the Invisible College.

Led by the ruthless Randolph Coin, the Invisible College harnesses demon spirits for their own ends of power and domination. Jayné finds it difficult to believe magic and demons can even exist, let alone be responsible for the death of her uncle. But Coin sees Eric's heir as a threat to be eliminated by any means -- magical or mundane -- so Jayné had better start believing in something to save her own life.

Aided in her mission by a group of unlikely companions -- Aubrey, Eric's devastatingly attractive assistant; Ex, a former Jesuit with a lethal agenda; Midian, a two-hundred-year-old man who claims to be under a curse from Randolph Coin himself; and Chogyi Jake, a self-styled Buddhist with mystical abilities -- Jayné finds that her new reality is not only unexpected, but often unexplainable. And if she hopes to survive, she'll have to learn the new rules fast -- or break them completely....
Opinion:


I really enjoyed this book and I'm excited to start the next in the series. This is a urban fantasy with rich characters and a paranormal mythology I hadn't read before. Where vampires and all other paranormal creatures are a parasitic being from another realm that take over the host's body.


With these
accredited online colleges
you can learn to objectively review books with a degree in English.
The action starts on page one and doesn't end until the very end, but there is still plenty of time to come to know the characters within. Each one of the characters is loveable it their own flawed way. None more than the point of view in which the book resides, Jayne. She is very relatable to me. Being young and having her world change completely within a day. The way she deals with it shows real growth of character. This is probably the most growth I've seen in a character arc ever. When your entire comfort zone is gone in a day you change who you are completely in an instant. It can seem feel like an impossible task within itself, but she grew and adapted to her new life. A life full of big baddies who could kill her in an instant.


The secondary characters were just as powerful. Midian is hilarious and I love that he is a great cook. His dishes had me salivating. Aubrey annoyed me, quite honestly, but he was a good man with a heart that seemed to be in the right place. Ex is adorable in his, "I am the man. I will take care of everything type."

Jayne is strong enough that this will never be the case, but it's refreshing when guys are like that. My favorite of the sidekicks though is Chogyi Jake. He is understanding, never judgmental, and is a great for just being there for Jayne throughout this process. I really came to feel connected to this strange but loving family.


The writing was superb. It was so smooth and every detail was thought out. I fully enjoyed this book and can't wait to read the next, which is luckily sitting on my bedside table.


Rating: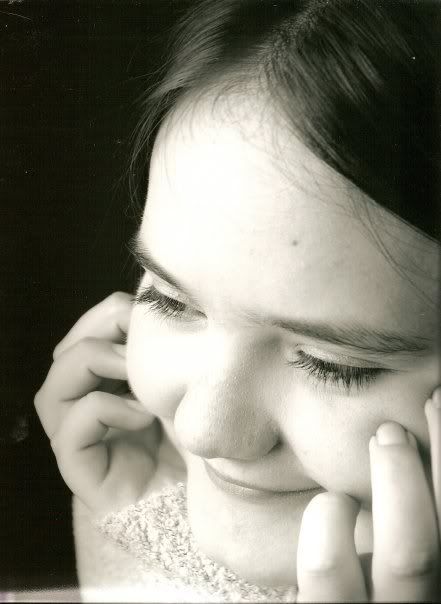 Rie
I'm a wife, student, and a dog-lover who reads when I should be folding laundry (bane of my existance), I write (rarely as academic papers consume my life), and love getting wrapped up in fiction.