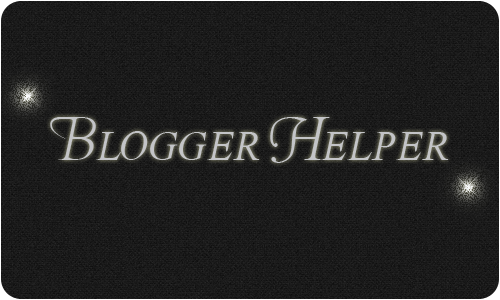 Note: I've had a couple people e-mail that they don't know how to code blogger buttons, if you are having a problem coding a blogger grab button just drop me a line and I'll code it for you. In general if you need help coding and I know how to do it I'll help you out, so don't hesitate to
contact me.
Spam vs. Captcha:


Okay we all know that captcha one of the most annoying features a blog can have, but how can bloggers keep the spam out of their blogs without it. There is no reason to have captcha on your blog and can cut down on the amount of comments you receive. It can even cut down on the number of people who follow. I for one have been known to de-follow for captcha. I don't have the time or the patience to deal with it.


Remove spam while using bloggers comment system:


Blogger removes a large amount of spam for you and if you mark that there can be no anonymous comments you likely won't get spam.



Other Comment Systems:


Disqus-
You don't have to lose any of your comments when switching over to disqus because you can import all your comments into it's system. Disqus is highly reliable and makes commenting for others super easy. You can also use
akismet
with disqus making spam a complete non-issue. I use this system and would highly recommend it. (If you can't figure out how to import comments, install disqus, or any other issues and want someone to walk you through it just hit me up on twitter or email me)
IntenseDebate-
Don't use it. Don't put it on your blog in the first place. Don't use it. Period. It doesn't work well and will eat your comments. If you have used it and don't want to lose your comments you can import all IntenseDebate comments into Disqus. I used it when I was just beginning and it was to this date the worst blogging mistake I've ever made.
Facebook-
I don't know anything about it, but I kinda hate Facebook in general. Here is a full review of the
Facebook system
.
In summary there is no reason to use captcha on your blog. Ever.


Best Apps for Book Bloggers


I switched in my android for iPhone a couple of months ago and I thought people would be interested in my favorite apps for book blogging. While most of these apps are likely available for android as well my android sucked, so I'm happy to have my iPhone and endless books in my pocket.


Favorite Book Apps:
Goodreads- Okay, surely you have this app already, but 2 of my favorite things about the app version of this that I can scan the back of books and they magically appear on my bookshelf and I can update amount read while reading in bed.


OverDrive- Did you know your local library likely has ebooks you can borrow from home and they just return themselves. No late fees, no hassle of having to go to your library, just login and download. Mine allows me to have books 14 or 21 days, which is perfect for me. I rarely get to read books that aren't on my review shelf so this gives me time to read those books I really want to read.


Bluefire- Use netgalley? Want the books on your phone? This is an absolute must.


Kindle- I use Kindle app for all ereading whether it be on my iPhone or iPad. (Hubby steals the iPad 99% of the time.) Whispersync combined with the way the books are formatted makes this my favorite way to read books on apple products much more than iBook.


Favorite Blogging Apps:
Blogger- Blogger has it's own app where you can write, schedule, and edit posts before it goes live. This is one of those musts for me. When I go out of town, sick, or otherwise cannot get to my computer I can make sure a post goes up for the day.


Pulse News- I use this a free instapaper alternative. I have the chrome applet and whenever I see a post I want to read later I hit a button and I can read it whenever whereever I want. This is a lifesaver.


G-Whizz! Free- The amount of things this app can do is kinda outstanding. If Google does it then it's probably in this app. Google talk, G+, gmail, google reader, etc. It also does countless other things such as allow you to update twitter and facebook.I use it primarily to read my google reader when I can't sleep.


Favorite Social Networking Apps:
My suggestion is to use the official apps. I've downloaded many different twitter clients but always end up using the official twitter client. If for whatever reason you dislike it I'd suggest Twitteriffic.
Favorite Game App:
I'm throwing this one in there just for fun.


Swarm Lite- It's addictive, but blastedly hard and just because you can get past one level once does not mean that you can get past it again.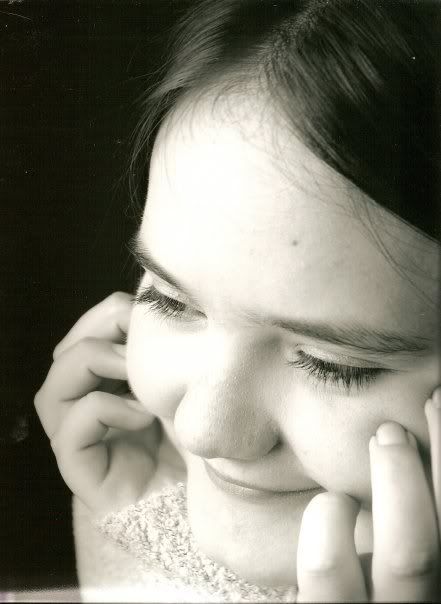 Rie
I'm a wife, student, and a dog-lover who reads when I should be folding laundry (bane of my existance), I write (rarely as academic papers consume my life), and love getting wrapped up in fiction.