October 11th 2011, St. Martin's Griffin
400 pages, Paperback
ARC Received from Publisher
Second in the Shadow Falls series
Young Adult Fiction
Other In Series:
Born at Midnight
Now that she's settled in at Shadow Falls Camp, Kylie Galen's determined to discover the extent of her supernatural abilities. But with a ghost insisting someone Kylie loves is about die, a rogue vampire on a murdering rampage, and her sixth sense telling her someone is watching her, Kylie's quest for answers is quickly put on hold. To make matters worse, just when she's about to give her heart to Derek, a half-fairy, he starts pulling away. When Lucas, a werewolf with whom Kylie shares a secret past, returns, Kylie's feels more conflicted than ever. Her weekend with her mom should have been the just the break Kylie needs, but it turns out to be her breaking point. Someone from the dark side of the supernatural world has plans for Kylie—and it'll take all her resources to get back to Shadow Falls alive...

Opinion:
I adore this series. It has similarities with the Hex Hall series, but I think I might like this series a bit more. Kylie is spunky, but always has her friends best interests at heart and is the peacemaker of the bunch. Her two best friends are quite the dramatic duo, but she is constantly keeping them from killing one another.


I wish Kylie would have figured out what she was in this book, but alas it was not to be. She has gotten better at communicating with the spirits and letting her guard down so others can sense her.
Some of this book made me truly sad and other had me laughing aloud.
One of the best lines of Kylie's spunkiness is "And telling the difference is like math—it's hard. You think you understand it and then you get the answer wrong."
This isn't a book where I can chose a team sadly. I'm team both, which can't happen, but both guys are equally amazing. Lucas is all deep and loving, but Derrick is understanding, powerful and can erase any negative feelings.
Again I adore this series and can't wait for the next one!

Rating: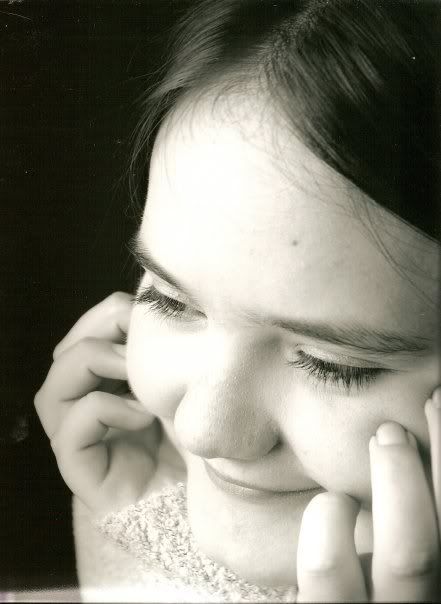 Rie
I'm a wife, student, and a dog-lover who reads when I should be folding laundry (bane of my existance), I write (rarely as academic papers consume my life), and love getting wrapped up in fiction.