Release info: This book releases tomorrow, so look for it in your local bookstore.
April 26th 2011, HarperTeen
336 pgs, E-galley
Review copy from Netgalley
First in the Bumped series
Young Adult Fiction
From Goodreads:
When a virus makes everyone over the age of eighteen infertile, would-be parents are forced to pay teen girls to conceive and give birth to their children, making teens the most prized members of society.

Sixteen-year-old identical twins Melody and Harmony were separated at birth and had never met until the day Harmony shows up on Melody's doorstep. Until now, the twins have followed completely opposite paths. Melody has scored an enviable conception contract with a couple called the Jaydens. While they are searching for the perfect partner for Melody to bump with, she is fighting her attraction to her best friend Zen, who is way too short for the job.

Harmony has spent her whole life in religious Goodside, preparing to be a wife and mother. She believes her calling is to bring Melody back to Goodside and convince her that "pregging" for profit is a sin. But Harmony has secrets of her own that she is running from.

When Melody is finally matched with the world-famous, genetically flawless Jondoe, both girls' lives are changed forever. A case of mistaken identity takes them on a journey neither could have ever imagined, one that makes Melody and Harmony realize they have so much more than just DNA in common.
Opinion:

As an avid watcher of both Teen Mom and 16 and pregnant, I thought the premise of Bumped was great, but the promise of that premise failed to deliver until about half way in. I was annoyed the entire first half.
Why was I annoyed? Neither of the characters is fleshed out well. Both of the males seem more interesting to me than the females and that's a rarity.
Harmony was going around trying to shove Jesus down everyone's throat. I get it, you could say I was raised on Goodside myself, but seriously she was the evangelist everyone detests.
Melody is the typical teenager. Too controlled by her parents, wanting to fulfill her potential, but her parents are kinda insane. Like I hate them insane. I would say more but it would be spoiler.
And then, half way into the book they get what they should have had from the beginning, spines. It should've started 120 pages into the book.

Slight Spoiler:
Jondoe could be a good match for Harmony as he should be more accepting and perhaps take some of the brainwashing away. The way she was raised in Goodside is much like that of a Mormon travesty we hear about so often. 11 year old brides, married way before they should have been.
Zen finally tells Lem, such a cute nickname that he loves her.
Btw...Zen is adorable.
Some of the positives are that it showed how devastating it could be to give up your own child; luckily they did have a drug to reduce these effects.
It also addressed the issue of giving up your virginity long before you are ready to do so with what seems to be prescription turned street drug Tocin and dissociation.
The book ended in the middle of a scene, it didn't wrap up fully. I do get that this is a series, but cliff-hangers in books simply to get you to read the next book in the series is just a cheap technique.
But I'll still be reading the next one to find out what happened.


Rating: 3/5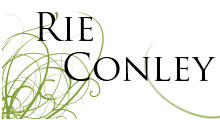 .