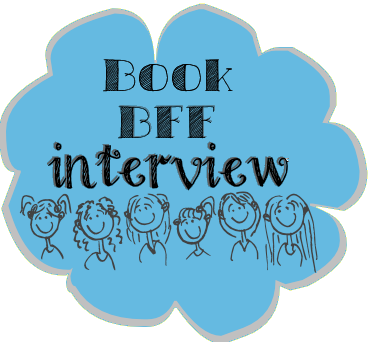 1. Tell me about yourself, what kind of person are you behind the computer/phone screen?
Well, first and foremost I am a full time mom, then a wife (We aren't legally married yet but we know it's going to happen!). I am the kind of mom who "slays monsters" with her son outside. I spend a lot of time with my son so my house is never sparkling clean. I am also a (Not certified) make up artist, I learned everything on my own. I am good enough to start making money out of it as soon as I update my makeup collection! I got pregnant at 19 and had my son at 20 so I never got the chance at post-secondary education. However I will be going back to school sooner than later. My dream is to work as in marketing and publishing for Harper Collins. It's a slightly difficult goal to attain so I will be taking a Social Worker program I am hoping.
2. How long have you been blogging and what made you start?
I've been blogging almost 2 years (on June 9th) although not consistently due to moving a lot ( 10 times in 3 years!). I used to read book blogs to help me figure out my next read. I had always wanted to blog but never found something I was passionate enough about! So when I found this online community of book bloggers, I wanted to be a part of it! So I built my blog and moved right in. I feel at home with all my fellow book lovers/bloggers.
3. In your opinion, what makes a book a great read?
There isn't a whole recipe for a book. Writing is an art and as long as I can feel the passion with which the book was written I usually feel like it is a good book. Well rounded characters, an original story and a plot with continuity and substance are definitely essential to make a book readable. That doesn't mean I will fall in love with the book. I can't pinpoint what makes a book great because it's a feeling I get.
4. What are the first 5 books that come to mind?
Seraphina by Rachel Hartman (Unread/Fantasy)
Falling Kingdoms by Morgan Rhodes (Unread/Fantasy)
The 5th Wave by Rick Yancey (Unread/Dystopian)
Allegiant by Veronica Roth (Not yet released/ Dystopian)
City of Ashes by Cassandra Clare (Unread/Urban Fantasy)
All the Unread books or on my TBR list for June! The 5th Wave being the Book BFFs buddy read for June!
5. What are your blogging tactics/strategies? How do you, personally,manage blogging and your real life?
I don't have strategies. I barely manage. My life is hectic. But I'll tell you this: When I blog I feel I can manage my hectic life easier! So I am trying to make the time to blog/tweet and socialize online with people who actually understand me! When your life revolves around everyone but yourself, you have to give yourself something personal. Well, I feel like I went off subject... Anyways, I have a blogging agenda which I just started using and I'll be getting a calendar soon. I'm getting organized this year! YAY!
6. Where do you do most of your reading? Anything you have to have with you besides the book to get settled into reading?
I do most of my reading on my couch! It's comfy and centralized. I am close to the kitchen and my son usually watches movies (low volume). I can keep watch on him and whatever is cooking for dinner. I usually have coffee, my phone and computer next to me. Coffee is a must!
7.What book (or series) is your current obsession?
It's not so much a book or series. More of a genre. Ever since I read The Girl Of Fire And Thorns I have been on the hunt for fantasy books! I read Throne of Glass and Grave Mercy. Now Assassins and Fantasy are my current obsession!
8. If you had to eat one thing for the rest of life what would it be?
If I am gonna go on taste only the I would have to choose my Mom's Crêpes! She makes them so scrumptiously delicious!! If I am gonna go with something sustainable it would have to be my Chili! Lots of protein and it's so tasty!
9. How did you chose your blog name?
I went through a lot of ideas before I chose The Pretty Nifty (YA) Reader. I chose it because it's interchangeable, I could use it to make sister blogs and whatnot. I liked the sound of the word "Nifty". I just thought it was the only name that fit me... Also i LOVE brackets, it adds personality does it not? It's not all that book related aside for the "...(YA) Reader" part but no one used "Nifty" and I am pretty nifty... Hence; The Pretty Nifty (YA) Reader.
10. How do you organize your books (physical and digital) organized?
Well I only have one shelf so I put unread hardcover books on the top 4 shelves and my recently read hardcover copies on the bottom shelf. Once I buy more shelves I will reorganize! For now it's what works for me!
Thank you Rie for the interview! It was loads of fun! I am looking forward to making all sorts of fun bloggish bookish stuff with you and the other Book BFFs!
More Interviews: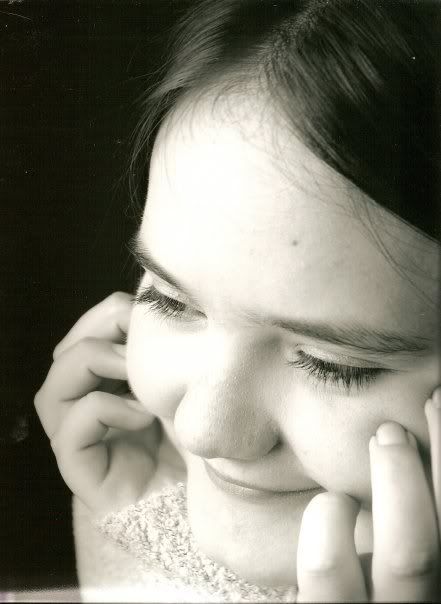 Rie
(@
missiontoread
)
Wife, technophile, bibliophile, and student who obsesses over the latest gadget and political drama. I read compulsively. It's an addiction really..